Professor Brian Cox CBE Launches Science Summer School at West Lancashire College
West Lancashire College virtually welcomed Professor Brian Cox earlier this month, as he joined them online to officially open its brand-new School of Science.
Located on the College's main Skelmersdale campus, the School of Science is a state-of-the-art centre that will support the delivery of engineering, the school of medicine programme, access to medical science and applied science programmes.
The £1.3 million centre has been funded by the Lancashire Enterprise Partnership's Growth Deal Programme and offers students access to specialist equipment and technology, housing a fully equipped laboratory, preparation room and engineering suite alongside an external teaching space.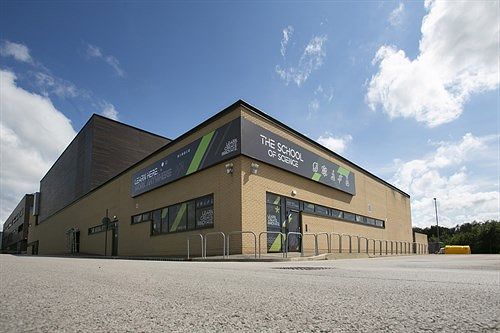 The new hi-tech centre supports Skelmersdale's vision of becoming the best place in Britain for science and engineering and aims to inspire young people to pursue careers in STEAM (Science, Technology, Engineering, the Arts and Mathematics) and become the next generation of Britain's scientists and engineers.
Professor Cox opened the centre as part of the Skelmersdale Science Summer School event, a national initiative he co-founded with Lord Andrew Mawson. The event brought together school pupils and students from across West Lancashire as they attended inspirational talks with Professor Cox, Lord Robert Winston and other high-profile guest speakers, and took part in a range of science and engineering activities to explore career opportunities available to them.
Professor Cox said: "I am delighted to open the new School of Science at West Lancashire College in today's virtual ceremony.
"This is an important step towards realising Skelmersdale's vision of becoming the best place in Britain for science and engineering."
The day culminated in a virtual evening reception, where employers from across the globe came together online to hear Professor Cox and other special guests including astronaut Tim Peake, speak about how to help create a lasting legacy of excellence in STEAM, to inspire future generations and to "put Skelmersdale on the map to be the best place for science and engineering in the world."
Denise Williamson, Principal of West Lancashire College said: "We are delighted to host the first Science Summer School in the North West and we look forward to working with our employer partners to promote the fabulous STEAM opportunities that we have in our region."